Change is the law of life. And those who look only to the past or present are certain to miss the future. –John F. Kennedy
The 7th Annual Green House Meeting and Celebration provided not just the opportunity to grow and learn from each other but also to draw on the wisdom of leaders in other fields. Our conference was held in Memphis, TN—the home office of FedEx and we were honored to hear the inspirational words from Rose Flenorl, Manager of Global Citizenship. Green House adopters with impressed with her message about leadership and change.
In her speech, Rose built upon the theme of the conference, "Leading with Heart and Soul." She reflected on the founder and CEO of Fed Ex, Frederick W. Smith, and how he was leading with his heart and soul when he fought against the naysayers, all the critics who called him crazy, to start a little airline, then called "Federal Express." He had total and resolute faith that this country needed an overnight package delivery service, and he was the one to make it happen. Rose enforced the point that growth and success is not possible without a deliberate focus on adapting to change. In fact, Mr. Smith is often quoted as saying that "managing change is the key to a successful future."
As Manager of Global Citizenship at FedEx, Rose is a part of the team that demonstrates the heart and soul of the company. She works with non-profit organizations to make a difference in people's lives. Whether it is disaster relief, pedestrian and road safety, education or the environment – Fed Ex supports hundreds of charitable groups and causes through grants, sponsorships, in-kind shipping and volunteerism.
She leveraged her experiences with change and growth to highlight the changes that are occurring in the health care field, particularly with the aging Baby Boomer population. Through a moving and personal story about her mother, Rose became vulnerable, and connected her story with the work of Green House adopters, "I, for one, don't want to be a burden on my family. I hope that if/when I get to a point where I need long-term care that I have a nurturing, warm, home-like place I can live complete with a caring and competent staff."
In preparation for her talk, Rose visited Ave Maria home in Bartlett, TN. She spoke openly about how she felt when she was in The Green House homes, from the clean, warm environment, to the friendliness of the staff and the peaceful, content elders. She said that she never thought that there would be a place where she would feel comfortable bringing her mom to live, until visiting Ave Maria, and now she has hope that things can be different for people who need skilled care.
Because The Green House model centers around the elders, the staff is empowered to do whatever is necessary to create the best home possible, enabling a meaningful life for and with the elders.
Rose left the audience with these thoughts, "You are contributing a social impact, giving back to our communities in a way by providing better jobs for direct care staff, and a better quality of life for elders. It's all about leadership, wise leadership requires passion, and when you lead with heart and soul, you make significant impacts."
Thank you, Rose Flenorl, for speaking from the heart, through personal stories, professional experiences and wise words to help Green House organizations grow and stretch beyond our field and comfort zone.
---
A recent article in The Wall Street Journal exposes many common myths of aging. Some of these myths have become so common, they could easily be mistaken for the truth. Have you ever heard someone say, "depression is a normal part of aging" or "cognitive impairment is inevitable with age"? This article clears the air for six big myths about aging.  You can read more here.
For many people, the myths of aging may have come from observing what Dr. Thomas calls the three plagues of long-term care: loneliness, helplessness, and boredom.  Fortunately, the culture change movement is showing us what aging is really all about – another stage of growth and development for all people.
---
Clement J. Zablocki VA Medical Center in Milwaukee, Wisconsin welcomed Elders into their first Green House home in November, 2014.  This is the first of three Green House homes planned for this VA medical center.
These Green House homes will serve Veterans in need of long-term skilled nursing care, including veterans living with cognitive impairment and mental illness.  The medical center looks forward to welcoming veterans into their next two Green House homes when they are completed in the spring of 2015.
---
The American Society on Aging's bi-monthly newsletter, Aging Today, interviewed Joan Lunden about her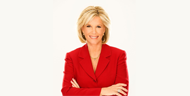 work with A Place for Mom and the need for having a plan in place for your aging parents. Lunden uses her platform as former Good Morning America host to advocate for senior care.
Aging Today asked Lunden about her mother and the obstacles she faced while caring for her:
I was so unprepared, and had no plan in place. I'm sorry to say that I think [that's] typical. It's just part of human nature—we want to think of ourselves as kids and our parents as in charge, impenetrable decision makers. But there comes a time when they're not. … The day you have to become a parent to your parent is unnatural, and uncomfortable. You don't want to burden your parents by asking what their plans are for later life, you don't want to be presumptive or make them feel awkward, but if we don't ask, [their care] might financially devastate our own family. And our parents are reluctant to answer, which is also part of human nature because it represents their mortality.
It is important to establish a plan for the elders in our lives, so the people who mean the most to us are taken care of in a healthy setting. Green House homes offer home for life in an empowering environment so that our loved ones experience meaningful life.
Click here to read the full interview.
---
By Meaghan McMahon / Posted on November 4th, 2014
Last month, The Green House Project  helped sponsor the Long Term Care Community Coalition's Sixth Annual Reception which honored the life and work of Mary Jane Koren, M.D., M.P.H. at the Alzheimer's Association chapter in New York City.  Dr. Koren's experience includes her work as Vice President for LTC Quality Improvement at The Commonwealth Fund and her position as past chair of Advancing Excellence: Long-Term Care Collaborative.
During her acceptance speech, Dr. Koren shared that, "…between 1950 and 2050, there will be a 10-fold increase in the percent of the population over 85, which is exactly the age cohort most dependent on long-term care services and supports." She argued that the best way to address this need is to move away from a model that "…puts institutional priorities ahead of resident choice…" and instead follow Dr. Bill Thomas' lead in creating long-term care models that alleviate loneliness, helplessness and boredom. She shared with the audience that, "Bill Thomas' philosophy, even at that early stage was, for me an epiphany. I suddenly 'got' OBRA'87 in a way I never had before."
You can read Dr. Koren's full speech here.
Congratulations to Dr. Koren for her work as a thought leader and innovator in the aging field! We appreciate the work you have done to make the Green House model a reality for so many elders nationwide.
---
Congratulations to The Green House Homes at Legacy Village! Celebrate Arkansas Magazine has announced Legacy Village as their winner for "Very BEST Award for Retirement Living."  This reader's choice award speaks to the consumer driven demand for quality long term care that offers a real home to elders.  We are so proud to see Legacy Village recognized for the way they are changing elder living for the better, with real home, meaningful life and empowered staff.  You can look for the article announcing The Green House Homes at Legacy Village as the winner of the "Very BEST Award for Retirement Living" in the December issue of Celebrate Arkansas Magazine.
---
We hope you join us in Nashville at the Leading Age Annual Meeting and Expo October 19-22. The meeting "connects thousands of aging services professionals who are facing the same triumphs and challenges that you face every day."
Come see us at booth 2331 where you will have a chance to win Atul Gawanded's new book, Being Mortal, which highlights The Green House model as a place to live a meaningful life. Additionally, we are co-
hosting the Reception for Person Centered Care Leaders, along with the Eden Alternative, LifeBio, It's Never 2 Late and Penner Spas. And on Wednesday, October 22, from 1:30pm – 3:00pm you will have a chance to hear us speak in a breakout session called Green House homes: Challenges and Opportunities.
We look forward to seeing you there as we re-define age.
---
By Admin / Posted on October 14th, 2014
At The Green House Annual Meeting, organizations gain strength from each other around implementing and sustaining this model.  Connecting to share lessons learned and best practices of this paradigm shift in Long Term Care is one of the most valuable parts of being a trademarked Green House home.
This year's conference for Green House adopters will take place November 17-19, at the historic Peabody Memphis Hotel in Memphis, Tennessee.
Our theme, Leading with Heart and Soul, is ideal for this magnificent mecca where musical legends combined soul with talent and passion to become the pioneers for American musical genres…much like The Green House Project has pioneered the transformation of long-term care.
TIME FOR A ROAD TRIP!
The Green House Annual Meeting & Celebration can be a wonderful time for a road trip!  That's right…why not drive to the conference and miss all the hassle of flying these days?  Well, that is exactly the decision that was made by team members last year from the Green House Homes at Willow Ridge in Blufton, Ohio.
Their new Guide, Barb Lawrence, shared the following memories from the trip:
Last year, four Shahbazim (Paula, Tammy, Terry, and I), one nurse (Coral), the Guide (Rhonda), and the Fund Development person (Doug) rented a van and drove to Boston for the Green House Annual Conference.

Paula and Terry were from one team, and Tammy and I were from the other team at Willow Ridge.  The 14-hour van ride allowed for much bonding opportunity.  We shared about our personal lives as well as our experiences thus far working in the Green House homes.  We played trivia games that we found on our phones, we enjoyed the beautiful landscapes of Ohio, Pennsylvania, New York, and Massachusetts, and enjoyed one another's company.  We texted folks back home (we're not there yet!), we listened to music, and some read books.

Mid-way through the trip, Doug said, "Do you want the good news or the bad news first?  The good news is that we are half-way to Boston!  The bad news is that we are ONLY half way to Boston!"

Once we got to Boston, Doug and Rhonda had to find a parking garage that would be tall enough to fit our 12-passenger van.  Boston buildings are small!

Leaving Boston was equally as challenging.  Since we left in the middle of the night (3:00 AM), many of the exits off of the highway were closed, and there were very few signs giving direction – it took over 45 minutes just to get out of the city!
The team is again taking a road trip to this years conference in Memphis and Barb is quick to point out that "it's only half the distance to Boston!"
---
The Green House Project is proud to say that two new Green House homes have opened in Tomah, Wisconsin at The Tomah VA Medical Center. On August, 13th The Tomah VA celebrated their home openings with a Ribbon Cutting Ceremony.
Mario V. DeSanctis, the Medical Director at Tomah VA Medical Center remarked, "This is the future of skilled nursing care and we are proud to join the Danville VA (Ill.), Lovell Federal Health Center (Ill.) and Milwaukee, Wis., in providing this new concept of care for Veterans.  We believe this transformation of care will dramatically enrich our Veterans lives and the lives of the next generation of Veterans."
Tomah VA Medical Center has named their homes Patriots' Place and Heroes' House. These  two homes will serve veterans in need of skilled nursing care.  Veterans will move in during the month of September.  You can read more about the Ribbon Cutting Ceremony for the Tomah VA Medical Center here.
The Ribbon Cutting Ceremony was also highlighted on WKBT News, you can see the news clip here.
---
By Meaghan McMahon / Posted on August 28th, 2014
The theme of the 7th Annual Green House Meeting and Celebration this November in Memphis is Leading with Heart and Soul. We are excited to have both Dr. Bill Thomas and freelance journalist and author Beth Baker as our opening and closing plenary speakers, respectively. We caught up with Bill and Beth at The Pioneer Network's 14th Annual Conference in Kansas City, Missouri to hear more about what Leading with Heart and Soul means to them.
"It means bringing passion into what you do, believing in it…" Dr. Thomas began, going on to say that we all have a moral imperative to help people find new ways to live in the community, including those living with frailty and dementia.
Beth agreed and added that leading with heart and soul is honoring a person's desire for independence and autonomy as well as their need to balance this with strong relationships and connection to a greater community. For Beth this is what interdependence is all about and will be a key theme of her closing plenary.
"In Green House homes it is interdependence that defines the relationship between Shahbazim and Elders," Dr. Thomas concluded. "People in each group need each other. Being a part of a community means that we need each other."
Visit our Facebook page to see a video from this discussion and hear more from Bill and Beth at our Annual Meeting this November at The Peabody Memphis in TN. Green House adopters can register here: https://greenhouseproject.wufoo.com/forms/7th-annual-green-house-meeting-and-celebration/
---
By Meaghan McMahon / Posted on July 18th, 2014
In a recent issue of McKnight's, I saw this headline – "Reducing readmissions should be No. 1 priority for reducing healthcare costs, quality experts say."    That was a key conclusion of a recent online poll from 300 members of the American Society for Quality (ASQ) , which describes itself as the "largest network of quality resources and experts in the world" and includes prominent long-term care quality consultants.
It doesn't take a quality expert to realize that reducing preventable readmissions is a great way to reduce healthcare costs.  By definition, "preventable" means wasted money.  In addition to saving money, reducing readmissions improves the quality of life for Elders, by minimizing the stress and disruption hospital admission causes.
Another article in McKnights from a couple of months ago suggests that pressure ulcer stats are the most reliable indicator of the likely readmission rate from a particular nursing home.  Based on an analysis of data from 4,000 hospitals, HSR: Health Services Research found that pressure ulcer prevalence in particular predicts whether a nursing home will readmit residents.
Can Green House homes help reduce readmissions?  The answer is a resounding "yes!"  In preliminary research (a complete study will be available later this year from the THRIVE research team), traditional nursing homes had readmission rates that were 7 points higher than Green House homes.  A related study found that the incidence of pressure ulcers in Green House homes was "significantly lower" than the incidence in traditional homes.
The bottom line?  The THRIVE research team concluded that the "overall difference in total Medicare and Medicaid costs per resident over 12 months (sum of hospitalization and daily care costs (RUG costs)) ranged from approximately $1,300 to $2,300 less for residents in Green House vs. traditional nursing homes" depending on RUG rates in the state.
---
Dust off your cowboy boots, brush up on your Elvis impersonation and save room for some of the country's best BBQ!  The 7th Annual Green House Meeting and Celebration for Green House adopters is going to be in Memphis, Tennessee on November 17-19. 
This year's conference will take place at the historic and incredibly beautiful Peabody Memphis hotel. The Peabody Memphis is located near Beale Street, a melting pot of delta blues, jazz, rock 'n' roll, R &B and gospel. That's where music legends like Louis Armstrong, Memphis Minnie, Muddy Waters, and B.B. King made their mark.  It's no surprise that Memphis is known as Blues City.
Our site visit this year will be to Ave Maria in Bartlett, TN where there are four Green House homes- St. Francis, St. Anne, St. Joseph and St. Mary. These homes replaced an aging nursing home wing (circa 1956) and have allowed Elders to thrive in real homes that offer meaningful life and empowered care partners.
This year's theme, Leading with Heart and Soul, will flourish amid this magnificent mecca where musical legends combined soul with talent and passion to become the pioneers for American musical genres.
The Green House Annual Meeting & Celebration is an excellent opportunity to connect with fellow Green House pioneers, to learn, grow, and leave inspired to lead well, as we continue to champion change that meaningfully impacts the lives of Elders.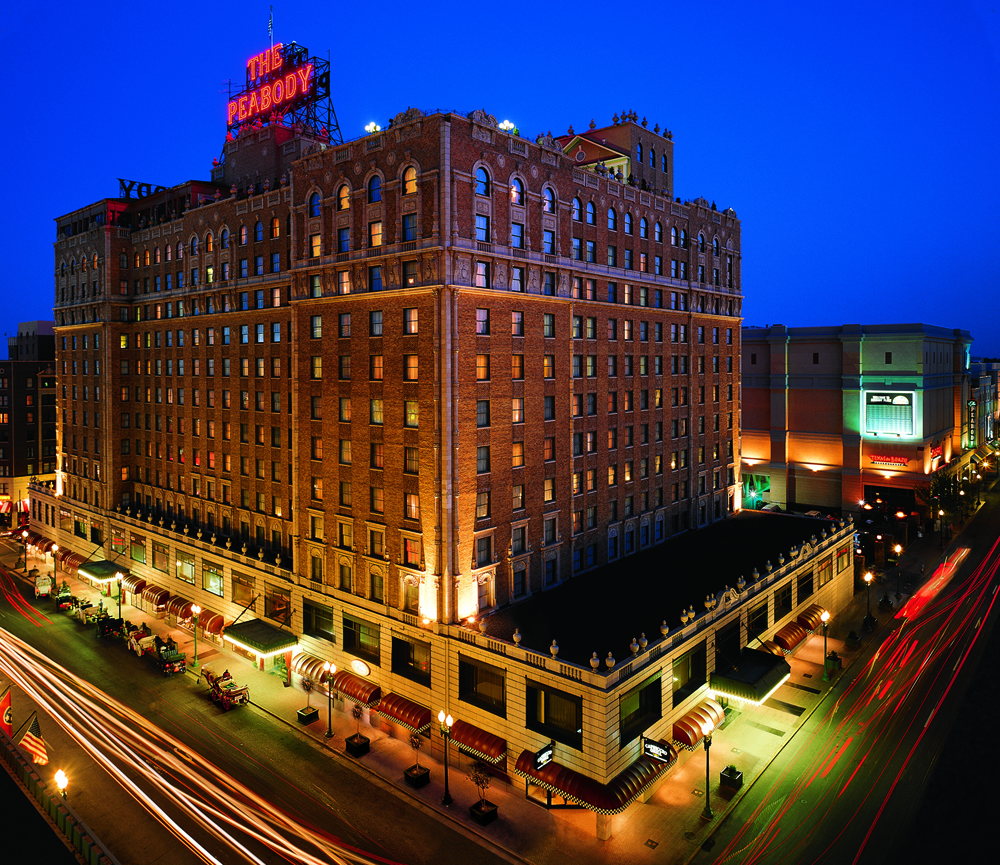 ---