By Anne Ellett / Posted on July 23rd, 2019
It was a pleasure to be able to attend the DAA Conference in Atlanta last month. The Dementia Action Alliance is a non-profit national advocacy and educational organization striving to support people living with dementia to lead normal lives. One of the DAA's goals is to educate about the stigma and misperceptions that are prevalent regarding people living with dementia. With that goal in mind, I was able to represent the Green House Project (GHP) in two presentations at the DAA conference.
GHP is partnering with Embodied Labs, an innovative company that uses virtual reality to develop educational experiences. Embodied Labs and GHP have collaborated on a making the Best Life Approach more meaningful by adding the virtual reality experience to the dementia training. I shared with the DAA Conference attendees this cutting-edge collaboration of virtual reality with the Best Life training.
I also participated in a panel discussion about the use of robotic pets and baby dolls in nursing homes with people living with dementia. Michael Belleville and I presented the view that interactions with real pets and real children provide opportunities for meaningful relationships that can't be duplicated by robotic animals or dolls.
We were pleased to be able to share the story of the joy that Miles, a dog who lives in the Green House Cottages of Belle Meade in Arkansas, has been able to bring to the elders there.
---
By Steve McAlilly / Posted on April 16th, 2019
When Mississippi Methodist Senior Services opened the first Green House homes in Tupelo, Miss., back in 2003, we really believed that they would be game changers in the field of aging services. But we had no idea at the time that some 15 years later, the movement to deinstitutionalize nursing homes and humanize care for elders would sweep the globe.
With some 284 homes built in 32 states, and many more on the way, The Green House Project (GHP) can rightfully claim its position as the leader in small-house design and person-directed, relationship-rich living.
As one of the original pioneers of those first Green House homes, I am proud to announce that I have recently taken the helm as chair of the Center for Innovation (CFI), the umbrella organization of GHP. My election to chair of CFI is joined by the addition of nine new board members, comprising a "dream team" of experienced and talented senior living leaders who are poised and eager to take this movement to the next level.
The collective passion and dedication of the new board is palpable as we look forward to the next 15 years and beyond. Together with a stellar GHP team of staff members, we will continue to build bridges, foment revolution, and spread innovation in new and better ways. At our initial board meeting last month, you could feel that this group of people were ready to help write the next chapter of this story!
The expansion of our board of directors is part of a recently launched initiative known as Green House 2.0, which encompasses a host of innovative partnerships and efforts designed to improve the lives of people at many ages, abilities, and levels of care.
Among these endeavors is Best Life, GHP's approach to help organizations support people living with dementia (PLWD) to live rich and rewarding lives. The tools of Best Life are available to memory care, assisted living, and nursing home communities as standalone education and training.
On GHP's reenergized website you will find more details about Green House 2.0. I'm sure you will find that we have a lot going on—all with the intention of making long-term and post-acute care better for all people. I invite you to take a spin around the site and let us know what you think.
As this effort launches over the coming days, weeks, and months, I hope you will consider joining us in our movement to eradicate institutional models, destigmatize aging, and humanize care for all people.
Steve McAlilly is the president and CEO of Mississippi Methodist Senior Services in Tupelo. He led the development and opening of the first Green House Home in 2003.
---
By Admin / Posted on August 30th, 2018
Being seen goes deeper than recognizing the visible attributes of a person. When a person is truly seen their inner complexities shine and all labels associated with them (such as Alzheimer's disease) are shed. Their preferences in everyday life are understood and their uniqueness is honored.
This was the message that Susan Ryan, The Green House Project senior director, brought to the stage at the 33rd International Conference of Alzheimer's Disease International (ADI), held July 26-29th in Chicago, Ill. Ryan delivered a keynote presentation and participated in a panel discussion with the goal of 'power washing' conventional thinking in today's dementia care.
The Alzheimer's Disease International Conference is the the longest running and one of the largest international conferences on dementia, attracting delegates from around the world. Ryan was among a range of international expert speakers, making up a unique program that enables participants to learn about the latest advances in the prevention, diagnosis, treatment, care and management of dementia.
The concept of being seen (#SeeMe) applies especially to a large percentage of people living in long-term care settings, who are defined by their diagnosis of dementia. Their diagnosis assigns them a label that emphasizes what they can't do and what's been lost. Ryan's message was a call to destigmatize and humanize those living with dementia, in order to see the whole person first.
To see this in action, Ryan encouraged the audience to take a deeper look at how the symptoms of dementia are presented to the outside world. She noted that the Behavioral and Psychological Symptoms of Dementia (BPSD) is a term used to describe the following "symptoms" that occur in people with dementia: agitation, aberrant motor behavior, anxiety, elation, irritability, depression, apathy, disinhibition, delusions, hallucinations, and sleep or appetite changes. According to a 2012 study in the Frontiers of Neurology, about 90 percent of people with dementia have BPSD. Ryan noted that while this finding is not surprising, it is presented in a way that categorizes people with dementia even further.
Instead of following common thinking, Ryan said, what if instead the finding was that 90 percent of people living with dementia will find themselves in a situation where their well-being is not adequately supported? Attendees were encouraged to take it a step further and think through how this revolutionary way of thinking would change the way that providers and other stakeholders "#SeeMe."
The good news is that this is already happening, Ryan noted. The Green House Project has developed Best Life, a memory care program that is built on the initiative's core values of Meaningful Life, Empowered staff, and Real Home. Best Life is a process to transform the paradigm and defy the stigmas associated with dementia, she explained.
Ryan concluded by imploring her international audience to "lead the way, address the stigma surrounding dementia, and support caregivers with the skills to see each elder as a unique individual, and to connect them to a meaningful life."
---
Change is the law of life. And those who look only to the past or present are certain to miss the future. –John F. Kennedy
The 7th Annual Green House Meeting and Celebration provided not just the opportunity to grow and learn from each other but also to draw on the wisdom of leaders in other fields. Our conference was held in Memphis, TN—the home office of FedEx and we were honored to hear the inspirational words from Rose Flenorl, Manager of Global Citizenship. Green House adopters with impressed with her message about leadership and change.
In her speech, Rose built upon the theme of the conference, "Leading with Heart and Soul." She reflected on the founder and CEO of Fed Ex, Frederick W. Smith, and how he was leading with his heart and soul when he fought against the naysayers, all the critics who called him crazy, to start a little airline, then called "Federal Express." He had total and resolute faith that this country needed an overnight package delivery service, and he was the one to make it happen. Rose enforced the point that growth and success is not possible without a deliberate focus on adapting to change. In fact, Mr. Smith is often quoted as saying that "managing change is the key to a successful future."
As Manager of Global Citizenship at FedEx, Rose is a part of the team that demonstrates the heart and soul of the company. She works with non-profit organizations to make a difference in people's lives. Whether it is disaster relief, pedestrian and road safety, education or the environment – Fed Ex supports hundreds of charitable groups and causes through grants, sponsorships, in-kind shipping and volunteerism.
She leveraged her experiences with change and growth to highlight the changes that are occurring in the health care field, particularly with the aging Baby Boomer population. Through a moving and personal story about her mother, Rose became vulnerable, and connected her story with the work of Green House adopters, "I, for one, don't want to be a burden on my family. I hope that if/when I get to a point where I need long-term care that I have a nurturing, warm, home-like place I can live complete with a caring and competent staff."
In preparation for her talk, Rose visited Ave Maria home in Bartlett, TN. She spoke openly about how she felt when she was in The Green House homes, from the clean, warm environment, to the friendliness of the staff and the peaceful, content elders. She said that she never thought that there would be a place where she would feel comfortable bringing her mom to live, until visiting Ave Maria, and now she has hope that things can be different for people who need skilled care.
Because The Green House model centers around the elders, the staff is empowered to do whatever is necessary to create the best home possible, enabling a meaningful life for and with the elders.
Rose left the audience with these thoughts, "You are contributing a social impact, giving back to our communities in a way by providing better jobs for direct care staff, and a better quality of life for elders. It's all about leadership, wise leadership requires passion, and when you lead with heart and soul, you make significant impacts."
Thank you, Rose Flenorl, for speaking from the heart, through personal stories, professional experiences and wise words to help Green House organizations grow and stretch beyond our field and comfort zone.
---
A recent article in The Wall Street Journal exposes many common myths of aging. Some of these myths have become so common, they could easily be mistaken for the truth. Have you ever heard someone say, "depression is a normal part of aging" or "cognitive impairment is inevitable with age"? This article clears the air for six big myths about aging.  You can read more here.
For many people, the myths of aging may have come from observing what Dr. Thomas calls the three plagues of long-term care: loneliness, helplessness, and boredom.  Fortunately, the culture change movement is showing us what aging is really all about – another stage of growth and development for all people.
---
Clement J. Zablocki VA Medical Center in Milwaukee, Wisconsin welcomed Elders into their first Green House home in November, 2014.  This is the first of three Green House homes planned for this VA medical center.
These Green House homes will serve Veterans in need of long-term skilled nursing care, including veterans living with cognitive impairment and mental illness.  The medical center looks forward to welcoming veterans into their next two Green House homes when they are completed in the spring of 2015.
---
The American Society on Aging's bi-monthly newsletter, Aging Today, interviewed Joan Lunden about her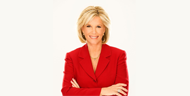 work with A Place for Mom and the need for having a plan in place for your aging parents. Lunden uses her platform as former Good Morning America host to advocate for senior care.
Aging Today asked Lunden about her mother and the obstacles she faced while caring for her:
I was so unprepared, and had no plan in place. I'm sorry to say that I think [that's] typical. It's just part of human nature—we want to think of ourselves as kids and our parents as in charge, impenetrable decision makers. But there comes a time when they're not. … The day you have to become a parent to your parent is unnatural, and uncomfortable. You don't want to burden your parents by asking what their plans are for later life, you don't want to be presumptive or make them feel awkward, but if we don't ask, [their care] might financially devastate our own family. And our parents are reluctant to answer, which is also part of human nature because it represents their mortality.
It is important to establish a plan for the elders in our lives, so the people who mean the most to us are taken care of in a healthy setting. Green House homes offer home for life in an empowering environment so that our loved ones experience meaningful life.
Click here to read the full interview.
---
By Meaghan McMahon / Posted on November 4th, 2014
Last month, The Green House Project  helped sponsor the Long Term Care Community Coalition's Sixth Annual Reception which honored the life and work of Mary Jane Koren, M.D., M.P.H. at the Alzheimer's Association chapter in New York City.  Dr. Koren's experience includes her work as Vice President for LTC Quality Improvement at The Commonwealth Fund and her position as past chair of Advancing Excellence: Long-Term Care Collaborative.
During her acceptance speech, Dr. Koren shared that, "…between 1950 and 2050, there will be a 10-fold increase in the percent of the population over 85, which is exactly the age cohort most dependent on long-term care services and supports." She argued that the best way to address this need is to move away from a model that "…puts institutional priorities ahead of resident choice…" and instead follow Dr. Bill Thomas' lead in creating long-term care models that alleviate loneliness, helplessness and boredom. She shared with the audience that, "Bill Thomas' philosophy, even at that early stage was, for me an epiphany. I suddenly 'got' OBRA'87 in a way I never had before."
You can read Dr. Koren's full speech here.
Congratulations to Dr. Koren for her work as a thought leader and innovator in the aging field! We appreciate the work you have done to make the Green House model a reality for so many elders nationwide.
---
Congratulations to The Green House Homes at Legacy Village! Celebrate Arkansas Magazine has announced Legacy Village as their winner for "Very BEST Award for Retirement Living."  This reader's choice award speaks to the consumer driven demand for quality long term care that offers a real home to elders.  We are so proud to see Legacy Village recognized for the way they are changing elder living for the better, with real home, meaningful life and empowered staff.  You can look for the article announcing The Green House Homes at Legacy Village as the winner of the "Very BEST Award for Retirement Living" in the December issue of Celebrate Arkansas Magazine.
---
We hope you join us in Nashville at the Leading Age Annual Meeting and Expo October 19-22. The meeting "connects thousands of aging services professionals who are facing the same triumphs and challenges that you face every day."
Come see us at booth 2331 where you will have a chance to win Atul Gawanded's new book, Being Mortal, which highlights The Green House model as a place to live a meaningful life. Additionally, we are co-
hosting the Reception for Person Centered Care Leaders, along with the Eden Alternative, LifeBio, It's Never 2 Late and Penner Spas. And on Wednesday, October 22, from 1:30pm – 3:00pm you will have a chance to hear us speak in a breakout session called Green House homes: Challenges and Opportunities.
We look forward to seeing you there as we re-define age.
---
By Admin / Posted on October 14th, 2014
At The Green House Annual Meeting, organizations gain strength from each other around implementing and sustaining this model.  Connecting to share lessons learned and best practices of this paradigm shift in Long Term Care is one of the most valuable parts of being a trademarked Green House home.
This year's conference for Green House adopters will take place November 17-19, at the historic Peabody Memphis Hotel in Memphis, Tennessee.
Our theme, Leading with Heart and Soul, is ideal for this magnificent mecca where musical legends combined soul with talent and passion to become the pioneers for American musical genres…much like The Green House Project has pioneered the transformation of long-term care.
TIME FOR A ROAD TRIP!
The Green House Annual Meeting & Celebration can be a wonderful time for a road trip!  That's right…why not drive to the conference and miss all the hassle of flying these days?  Well, that is exactly the decision that was made by team members last year from the Green House Homes at Willow Ridge in Blufton, Ohio.
Their new Guide, Barb Lawrence, shared the following memories from the trip:
Last year, four Shahbazim (Paula, Tammy, Terry, and I), one nurse (Coral), the Guide (Rhonda), and the Fund Development person (Doug) rented a van and drove to Boston for the Green House Annual Conference.

Paula and Terry were from one team, and Tammy and I were from the other team at Willow Ridge.  The 14-hour van ride allowed for much bonding opportunity.  We shared about our personal lives as well as our experiences thus far working in the Green House homes.  We played trivia games that we found on our phones, we enjoyed the beautiful landscapes of Ohio, Pennsylvania, New York, and Massachusetts, and enjoyed one another's company.  We texted folks back home (we're not there yet!), we listened to music, and some read books.

Mid-way through the trip, Doug said, "Do you want the good news or the bad news first?  The good news is that we are half-way to Boston!  The bad news is that we are ONLY half way to Boston!"

Once we got to Boston, Doug and Rhonda had to find a parking garage that would be tall enough to fit our 12-passenger van.  Boston buildings are small!

Leaving Boston was equally as challenging.  Since we left in the middle of the night (3:00 AM), many of the exits off of the highway were closed, and there were very few signs giving direction – it took over 45 minutes just to get out of the city!
The team is again taking a road trip to this years conference in Memphis and Barb is quick to point out that "it's only half the distance to Boston!"
---
The Green House Project is proud to say that two new Green House homes have opened in Tomah, Wisconsin at The Tomah VA Medical Center. On August, 13th The Tomah VA celebrated their home openings with a Ribbon Cutting Ceremony.
Mario V. DeSanctis, the Medical Director at Tomah VA Medical Center remarked, "This is the future of skilled nursing care and we are proud to join the Danville VA (Ill.), Lovell Federal Health Center (Ill.) and Milwaukee, Wis., in providing this new concept of care for Veterans.  We believe this transformation of care will dramatically enrich our Veterans lives and the lives of the next generation of Veterans."
Tomah VA Medical Center has named their homes Patriots' Place and Heroes' House. These  two homes will serve veterans in need of skilled nursing care.  Veterans will move in during the month of September.  You can read more about the Ribbon Cutting Ceremony for the Tomah VA Medical Center here.
The Ribbon Cutting Ceremony was also highlighted on WKBT News, you can see the news clip here.
---